Our church is a community dedicated to God, to each other, and to our town, country, and the entire world, in worship and in praise; in service and in serving; in giving and in praying; in living and in doing God's will through Grace and Love.
Here at Hohenwald UMC, we celebrate diversity and accept everyone who loves God, no matter what your story is or what you look like.
Come worship with us and experience God's Love!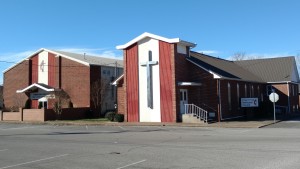 Sunday:
Sunday School: 9:30 a.m.
Worship Service: 10:30 a.m.
Sunday Evening Bible Study: 5:00 p.m.
Wednesday:
Children's Fellowship: 3:00 p.m.
Youth Fellowship: 3:00 p.m
Children's Choir: 4:30 p.m.
Lectionary Bible Study: 6:00 p.m.
Chancel Choir Practice: 7:00 p.m.